Welcome to Timeless
Designs® Flooring
What makes a house a home? First and foremost, it's family. Each day begins at home and ends at home. Making sure the place where you spend the most time with your family is exceptionally relaxing and has an air of enchanting comfort is what Timeless Designs® is all about.
Why Timeless Designs® Flooring?
You don't have to be walking down the runway to make heads turn. Walking in your home with an enchanting floor from Timeless Designs® will be just as noticeable. But having flooring that is noteworthy doesn't have to be expensive; that's why we offer you numerous flooring options at the best prices. Having your home's flooring from Timeless Designs® means you'll receive high-end, luxury flooring at an affordable price. You don't have to give up exceptional quality and appearance for cost.
Luxury Is in Every Detail
Whether it is engineered hardwood, carpet or laminate or even something else, getting a floor from Timeless Designs® means your home's floor will have exceptional luxury. Timeless Designs® wants to make your home feel luxurious without a lavish price tag. We have numerous designs and countless options that will give your home the enchanting personality you're looking for – and the comfort as well. With flooring from Timeless Designs®, the luxury shows not only in the flooring, but even in the smallest detail.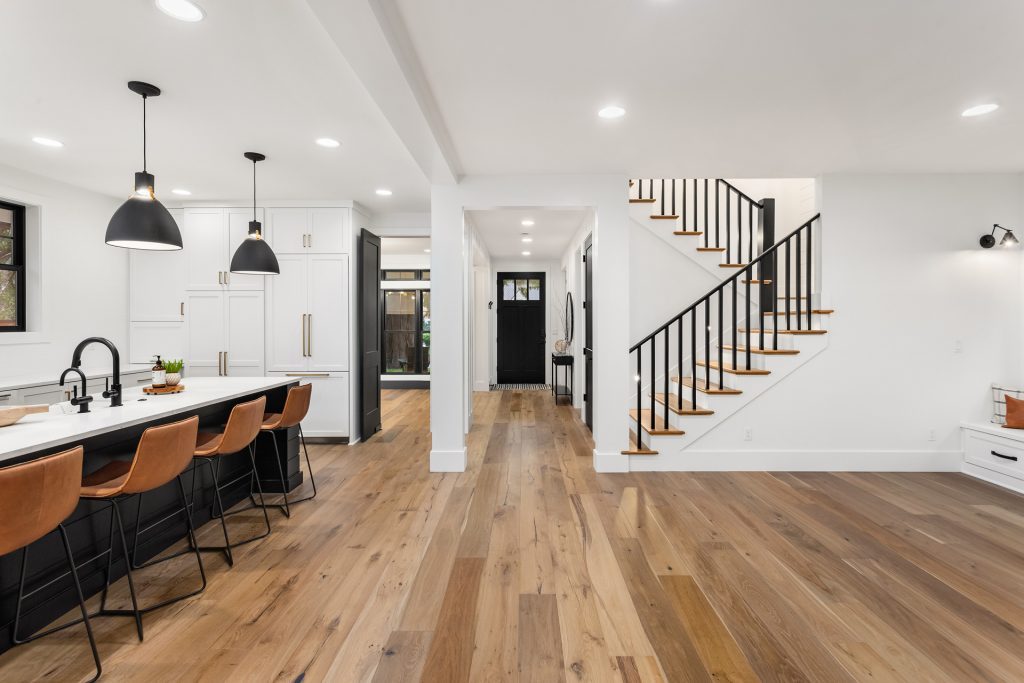 Your home is the place where your daughter will take her first steps as well as the last ones she will take before she leaves for college. Make sure the floor she's walking on is one of quiet and enchanting beauty. A floor from Timeless Designs® will look go under all of the steps taken in a lifetime – and then some! From the first day to twenty years later, a floor done by Timeless Designs® is a floor that provides exceptional value. This is the place where first steps will happen. With us, the enduring elegance of a new floor is timeless.
Where Design Meets Durability
A home can see a lot of foot traffic in just one day. Athletes, pets and even a crawling baby pad about. Make sure you're able to relax with enchanting designs that minimize scuffmarks and stains. Choosing to work with us on new flooring for your home gives you countless options all meant to stand up to your family's traffic. Whether it is under your bare feet or your favorite pair of tennis shoes, Timeless Designs® floors are designed for endurance and are of exceptional quality.